High Quality Grain & Stockfood
Golden Grain Ltd
We supply grain and stock food for a variety of animals ranging from Alpacas, Rabbits, Chickens, Dairy, Horse and even Dogs.
We are a family owned & operated business based in Edgecumbe, New Zealand.
Our mission statement is to provide a high quality stock feed at a reasonable price with great service!
High Quality Grain & Stockfood
Whole Barley 25kg
WBAR25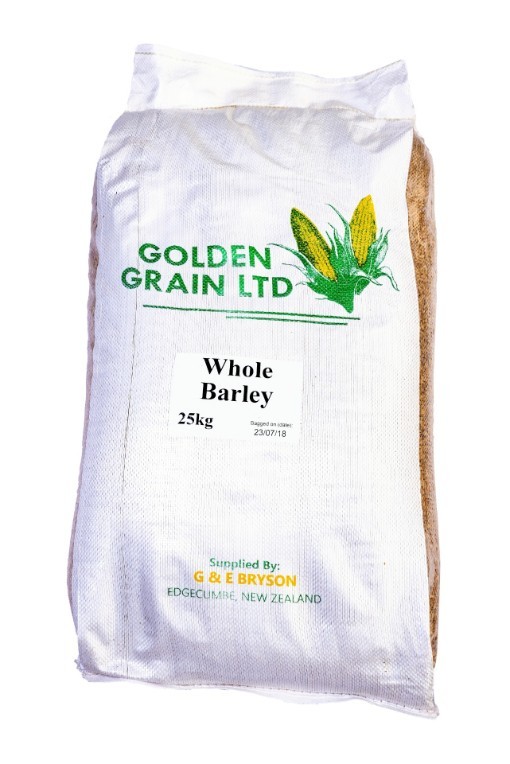 Considered a whole grain, dehulled barley still has its bran and germ, making it a nutritious and popular health food.
We are able to source and supply other products upon request
Subscribe to Our Newsletter
Keep Up To Date With All Our Special Offers and Latest News