High Quality Grain & Stockfood
Golden Grain Ltd
We supply grain and stock food for a variety of animals ranging from Alpacas, Rabbits, Chickens, Dairy, Horse and even Dogs.
We are a family owned & operated business based in Edgecumbe, New Zealand.
Our mission statement is to provide a high quality stock feed at a reasonable price with great service!
High Quality Grain & Stockfood
Parole
PAR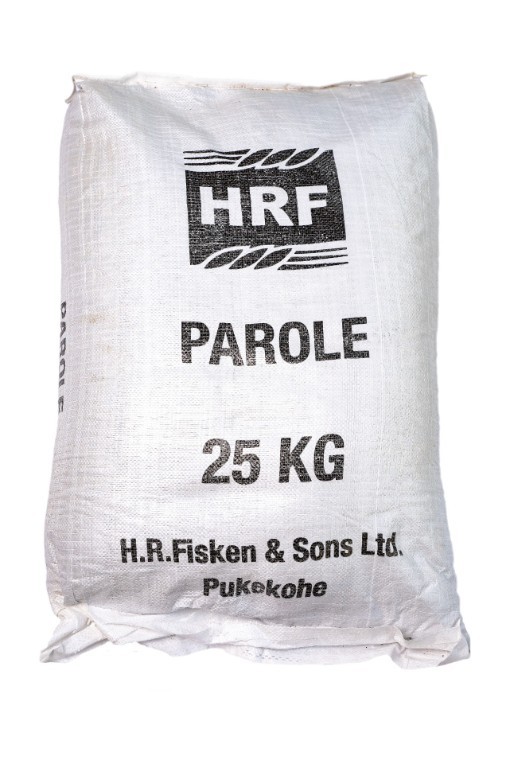 PAROLE
A high energy feed containing increased levels of vitamins E and B1 to aid energy utilisation and decrease tying up problems. Contains:
High Fat Levels
Lupins to provide digestable fibre and energy
High Levels of Calcium and Magnesium to reduce neuromuscuklar irritability.
High Levels of Vitamin E to protect muscle function
High Levels of Vitamin B1 which aids energy utilization and helps to keep horses calm
Potassium chloride to increase blood flow to muscles and prevent potassium depletion
TYPICAL ANALYSIS (DRY MATTER)
Energy D.E. ……………….15 MJ/kg Crude protein………………17% min Fat…………………………8.5% max Crude fibre………………….8% max Salt………………………..1.5% max
DIRECTIONS FOR USE
Parole should be fed in the ratio of one level dipper of parole to two heaped dippers of roughage (lucerne/oaten chaff). Feed 500 kg horse in full work 5-6 kg Parole per day in split feeds.
INGREDIENTS
Barely, Maize, Lupins, Soya bean Meal, Sunflower, Molasses, Vegetable Oil, Lime, Salt, DiCalcium Phosphate, Magnesium Oxide, Vitamins & Minerals, Vitamin E, Potassium Chloride, Vitamin B1.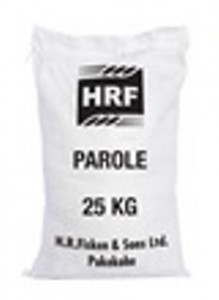 We are able to source and supply other products upon request
Subscribe to Our Newsletter
Keep Up To Date With All Our Special Offers and Latest News