High Quality Grain & Stockfood
Golden Grain Ltd
We supply grain and stock food for a variety of animals ranging from Alpacas, Rabbits, Chickens, Dairy, Horse and even Dogs.
We are a family owned & operated business based in Edgecumbe, New Zealand.
Our mission statement is to provide a high quality stock feed at a reasonable price with great service!
High Quality Grain & Stockfood
Meatbird Crumble
MEATB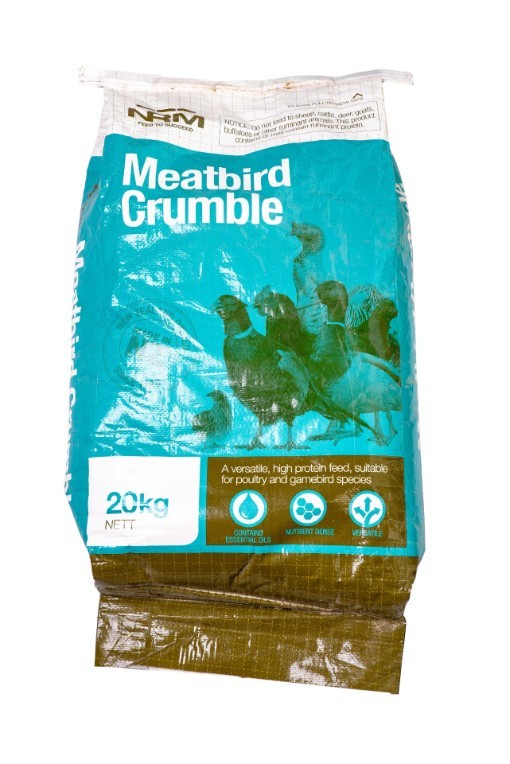 A complete feed to promote growth. A high protein, balanced formula designed to support rapid weight gain in growing chickens, turkeys and other meat birds.
TYPICAL ANALYSIS
Moisture 12%
Crude Protein 20%
KEY BENEFITS AND FEATURES
* High in Protein * Supports rapid weight gain * Premium quality ingredients * Recyclable packaging
FEEDING RECOMMENDATION
This complete feed is suitable for broilers, turkeys, ducks and game birds. Feed ad-lib from day old until slaughter. Ensure access to fresh, clean water at all times. For Turkeys: Seek veterinary advice on the inclusion of an anti-blackhead medication in water.
INGREDIENTS
Selected from: Grain and grain by-products, various plant proteins, molasses, minerals, vegetable oils, animal fats, enzymes, amino acids, vitamins, trace minerals, plant extracts and essential oils.
CAUTION
Do not feed to any animal species other than those stipulated on the label.
STORAGE
Please ensure product is stored in a cool, dry and vermin free environment.
We are able to source and supply other products upon request
Subscribe to Our Newsletter
Keep Up To Date With All Our Special Offers and Latest News